Blue Moon Bassoon Reeds & Song Book
Handcrafted bassoon reeds for students, intermediate, advanced and professional musicians shipped throughout the United States.
Blue Moon Bassoon reeds are handcrafted and designed to allow a relaxed embouchure with flexibility in pitch and a rich core sound. This reedmaking style prioritizes ease of articulation and stability, making them accessible to a wide range of players. Each reed is tested on a 7000 series Heckel Bassoon.
Free shipping for all orders over $75!
Quarterly Bassoon Reed Subscription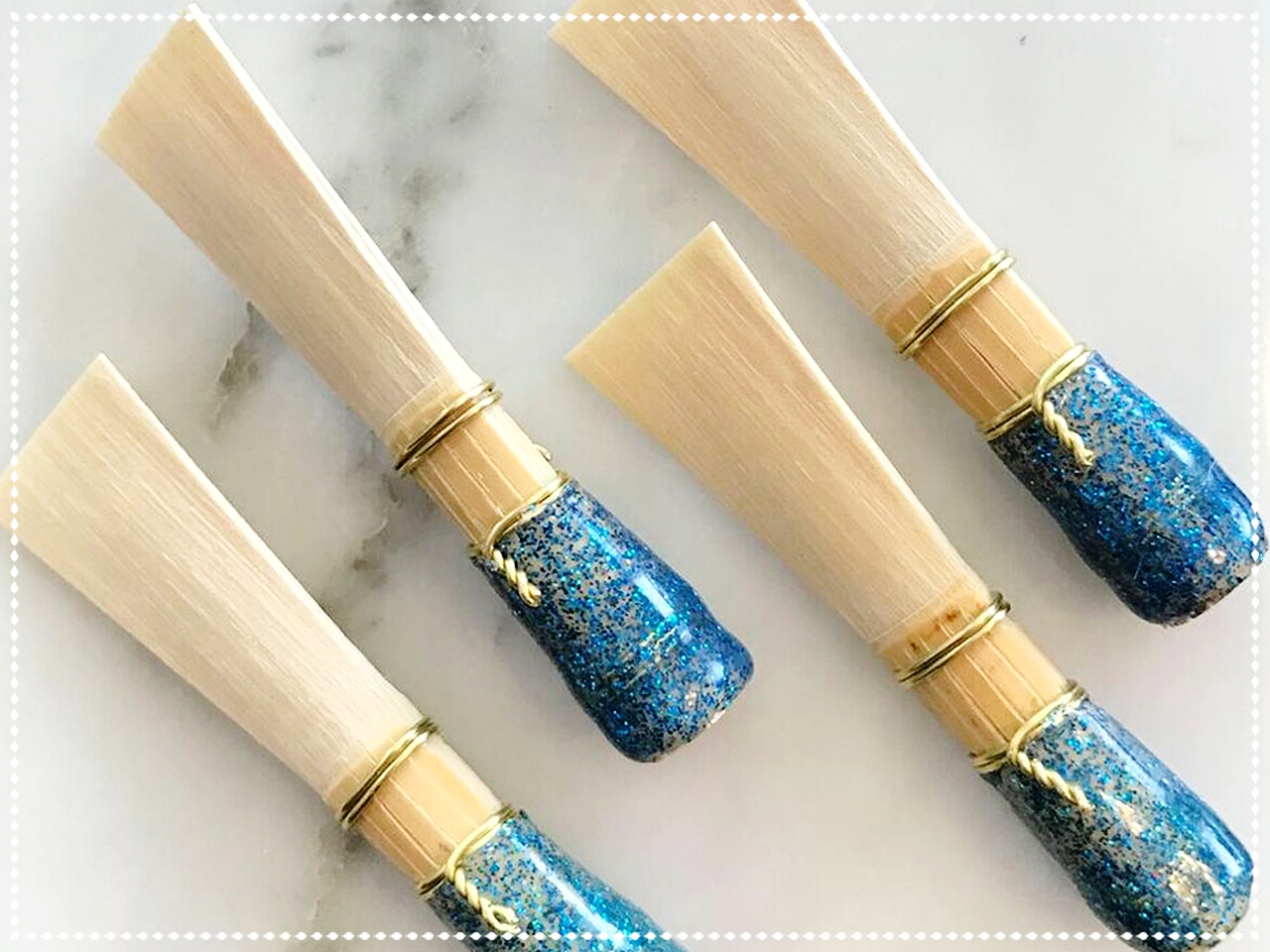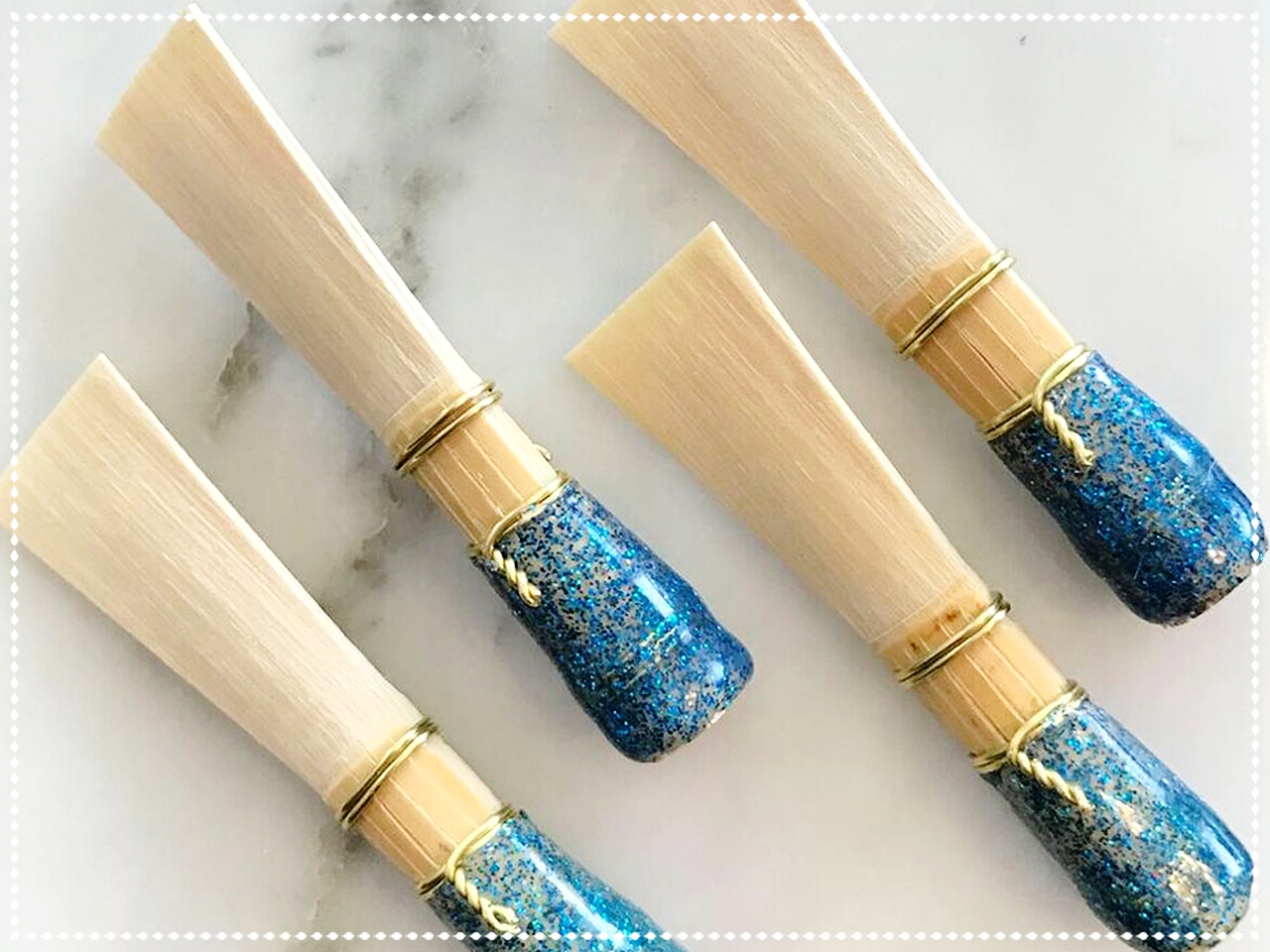 Quarterly Bassoon Reed Subscription
from
16.00
every 3 months
Finished bassoon reed for beginner-intermediate bassoonists with colorful hot glue wrapping. Colors will vary month to month. Reeds will ship every 3 months.
Handmade using Barton Cane Van Hoesen Shape Rigotti cane and finished to a length of 54mm. Tested for stability, response and intonation.
This reed is ideal for most student musicians and is adjusted to play with a comfortable embouchure and moderate air support.
Student reeds begin with Rigotti Van Hoesen Shape Cane from Barton Cane. They are tip profiled on a Rieger Tip Profiler and cut to a length of 54mm and tested for stability, intonation and response. These reeds are refined at the tip to allow ease of articulation with minimal resistance. Student reeds are appropriate for beginners through intermediate high school students and require only a moderate amount of air and pressure to produce a warm sound with good intonation.
Upon receipt of your new reeds, please soak the entire reed in room temperature water before playing and adjust the tip opening to your liking. The tip may close or open during shipping. Each reed is tested and tuned prior to shipment but changes in humidity, temperature and altitude can cause slight changes during shipping.
I currently ship to all United States addresses. Orders typically ship 3-5 days after your order is placed but may take up to 5 days to ship during periods of high sales volume.
Please contact me if you need a quicker delivery time to discuss your options. Once shipped, all orders are non-refundable. Exchanges can be made in rare cases of shipment damage or other issues.